arborist
Do your trees and shrubs looked neglected and shabby? Do they look like some insect, disease, or fungi may have infected them? Are they a possible eye sore or even a danger to property and people around them? Or, is there a bare spot in your yard and would you like to fill it with something green? If you can answer yes to any of these questions we would love to help. Trees Today Nursery is excited to now offer tree and shrub care services to all old and new customers. Some of the services we are excited to offer are:
Tree planting
Tree pruning

For structure of young and old trees
For clearance of buildings, roads, and walkways

Tree injections to prevent

Emerald Ash Borer
Oak Wilt
Dutch Elm Disease
And other pests, diseases and fungi

Hedge and shrub trimming
Tree Inspections
Our capable tree care crew is eager to offer a high quality tree care service to the greater La Crosse and surrounding area in a manner that promotes healthy plants, a healthy environment, and healthy lives. Email Mark at [email protected] or call 608-780-6810 to set up an appointment.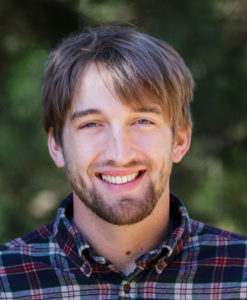 My name is Mark Kruse and I am the new arborist working with Trees Today Nursery. I graduated with a B.S. in Forest and Natural Resource Management with an emphasis on Urban and Community Forestry from the University of Minnesota in 2014. During school I worked for a tree care company in Minneapolis, MN for two years learning how the business worked and how to be an arborist. After school I had a handful of opportunities to learn about other aspects of the horticulture industry by landscaping with Trees Today Nursery, as well as living abroad in Australia working and learning about landscaping and turf management at a golf course. I returned to La Crosse in September 2016 and I am ready and excited to continue work as an arborist.  I am looking forward to the opportunity to shape our tree care department in a way that will offer a timely and efficient service, and have some fun doing so. Email mark at [email protected] or call 608-780-6810 to set up an appointment.